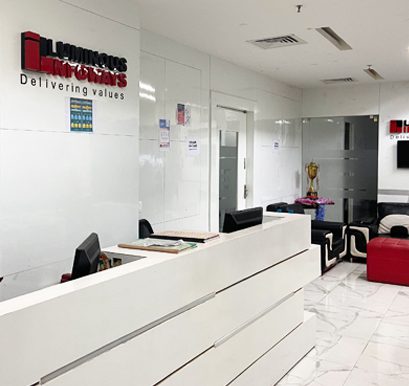 Luminous Infoways established in the year 2001 is a CMMi level 3, ISO 27001:2013 certified company. We are a National e-Governance Award Winning company engaged in IT consulting & services including Development, Implementation, Content Service & Maintenance for complex medium and large scale projects. We have delivered value added solutions and services to over 4000 customers across the globe. Our client base is mostly concentrated in varied geographies of India, Norway, New Zealand, Bahrain, Qatar, Saudi Arabia and USA.
Luminous Infoways is the authorized agency of ORSAC (Odisha Space Application Centre), United Nations, UTI Infrastructure Technology and Services Limited, Indian Oil Corporation Ltd., National Institute of Electronics & Information Technology (NIELIT), ISL (IDCOL Software Ltd), NSIC (National Small Industries Corporation), OSIC(Odisha Small Industries Corporation), OCAC (Odisha Computer Application Center). We are the first Agency from the State to be empaneled with National Informatics Centre Services Inc. (NICSI), under NIC, Ministry of Communications & Information Technology, and Government of India. Luminous Infoways is the Content Service Provider (CSP) to District Portal, State Portal and National Portal under NeGP (National e-Governance Plan).
Luminous Infoways has successfully developed and implemented various IT Projects and has been nominated as Consultant for several State Govt. departments/ Large Corporate for effective process management & gap analysis. Our applications have been developed following the best practices, with features such as scalability and interoperability, fully complying with Cyber security guidelines.