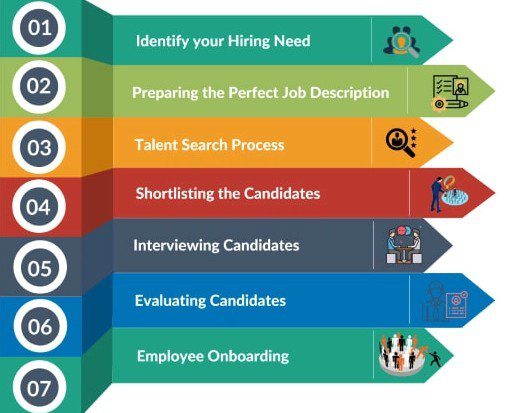 Efficient manpower is the key to success for every organization. Equipped with a well-maintained database of candidates and possessing a team of high-end professionals, we have carved a niche for ourselves in the field with our Manpower Services.
We are empanelled with various Governments & PSUs like NICSI, OCAC, OSIC, ORSAC, Air India, UTIITSL, etc. for manpower deployment services were on the basis client requirements we are deploying manpower at different locations of India.
We follow a unique methodology for the selection of the candidates which includes their proper screening on the basis of aptitude and skill. We keep the specific requisites of the clients in mind before selecting the candidates.
We are having an extensive client list where we have already proven the expertise by deploying efficient manpowers. The lists are, like;
 
Center of Development of Telematics (CDOT) is an Indian Government owned telecommunications technology development centre. The technical resources have been deployed at Delhi & Bangalore offices of CDOT, in the stream of Telecom Engineers, IT Engineers & Network Engineers for coordinating various emerging areas of Telecom technologies.
CONFONET stands for Computerisation and Computer Networking of Consumer Forum in Country. It is an internet based Case Monitoring System (operated under Department of Consumer Affairs, Food & Public Distribution) developed for automating the work flow of the consumer forums, starting from case registration until announcement of judgement.

Semi-Skilled resources are deployed at 8 no. of major States of India (like Andhra Pradesh, Telengana, Karnataka, Kerala, Puducherry, Tamilnadu, Lakshawdeep, Andaman & Nicobar), to digitize the information in the CONFONET application.

Project Scientist & Developers have been deployed at Odisha Space Applications Centre (ORSAC), the apex body of the State of Odisha for space technology applications, was established in the year 1984. It has a team of well-experienced multidisciplinary application scientists to undertake Remote Sensing, GIS & GPS based projects. In the field of communication technology application, the centre runs GRAMSAT & EDUSAT programme.
National Knowledge Network (NKN) project is aimed at establishing a strong and robust Indian network which will be capable of providing secure and reliable connectivity. Skilled resources have been deployed at all States of India to handle the network support to different Govt. offices.
Jharkhand State Beverages Corporation Ltd. has been formed for distribution and wholesale arrangement of liquor by which retail Liquors will be supplied to the licensees. IT Assistants are deployed at different locations of Jharkhand.
Air India Limited is a company that was formed as National Aviation Company of India Limited by the government of India to oversee the merger of Air India and Indian Airlines. Skilled resources has been engaged to support in the departmental work.
Developers were deployed at Indian Oil Corporation Limited to run different in-house softwares.
Skilled resources were enrolled to implement our own eBlood Bank software at different district & sub-district hospitals of Odisha under the direction of National Health Mission.